Best Freewares of 2011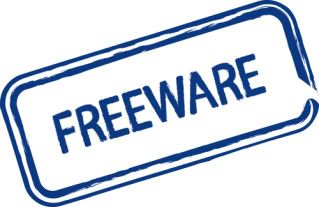 Free software is a valid choice for many home computer, office computer and Internet server uses. Freeware comes in two basic types, free software with proprietary (ie private) code, and open-source software. It's important to remember that freeware is not a cheap or second-class option – it can often be functionally superior to equivalent commercial software and even of higher quality. Now I am going tell about best freeware released on 2011.
# Explorer++ :
Explorer++ is a free multi-tab file manager for Windows.
Available on Windows XP and above, it features the same familiar interface as Windows Explorer, while introducing several enhancements and improvements for a much richer file browsing experience.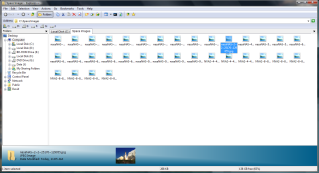 Features:
With the option to save to the registry or a configuration file, Explorer++ is completely portable.
Tabbed browsing for easy management of multiple folders.
Display window shows previews of files as they are selected.
Easy-to-remember keyboard shortcuts for quick navigation.
Customizable user interface.
Full drag-and-drop support with other applications, including Windows Explorer.
Advanced file operations such as merging and splitting supported.
Download Here: Explorer++
#DBeaver:
DBeaver is free universal database tool for developers and database administrators.
Usability is the main goal of this project, program UI is carefully designed and implemented.
It is freeware.
It is multiplatform.
It is based on opensource framework and allows writing of various extensions (plugins).
It supports any database having a JDBC driver.
It may handle any external datasource which may or may not have a JDBC driver.
There is a set of plugins for certain databases (MySQL and Oracle in version 1.x) and different database management utilities (e.g. ERD).
Supported OSes:
Windows (2000/XP/2003/Vista/7)
Linux
Mac OS
Solaris
AIX
HPUX
General features:
Database metadata browse
Metadata editor (tables, columns, keys, indexes)
SQL statements/scripts execution
SQL highlighting (specific for each database engine)
Autocompletion and metadata hyperlinks in SQL editor
Result set/table edit
BLOB/CLOB support (view and edit modes)
Scrollable resultsets
Data (tables, query results) export
Transactions management
Database objects (tables, columns, constraints, procedures) search
ER diagrams
Database object bookmarks
SQL scripts management
Projects (connections, SQL scripts and bookmarks)
MySQL plugin features:
Enum/Set datatypes
Procedures/triggers view
Metadata DDL view
Session management
Users management
Catalogs management
Advanced metadata editor
Other Benefits:
DBeaver consumes much less memory than other popular similar software (SQuirreL, DBVisualizer)
Database metadata is loaded on demand and there is no long-running "metadata caching" procedure at connect time
ResultSet viewer (grid) is very fast and consumes very little ammount of memory
All remote database operations work in non-blocking mode so DBeaver does not hang if the database server does not respond or if there is a related network issue
Download Here: DBeaver
#FileBot (The ultimate tv renamer / subtitle downloader / sfv validator):
 Features
A simple user-interface tuned for drag-n-drop
Platform-independent and straight-forward application deployment
Powerful and full-featured CLI and scripting interface for any kind of automation
Rename hundreds of media files in a matter of seconds
Fetch episode info from TVRage, AniDB, IMDb, TheTVDB or Serienjunkies
Accurate and robust file / episode matching
Series / Anime name auto-detection
Powerful and highly customizable episode naming scheme
Download subtitles from OpenSubtitles, Subscene and Sublight
Find exact subtitles on OpenSubtitles
Find linked subtitles on Sublight
Directly compare two or more directory trees
Auto-lookup of any existing file verification
Download: FileBot
FileMenu Tools allows you to customise the context menu of Windows Explorer. And it lets you:
Add some built-in utilities that perform operations on files and folders.
Add customised commands which run external applications, copy/move to a specific folder or delete specific file types.
Configure the "Send to…" submenu.
Enable/disable commands which are added by other applications to the context menu.
Download Here: FileMenu Tools
Miranda IM is a multi protocol instant messenger client for Windows. Miranda IM uses very little memory and is extremely fast.
It requires no installation and can be fitted on a single floppy disc.
Miranda is an instant messenger client that allows you to chat with your friends.
Download Here:   Miranda IM
Paint.NET is free image editing and photo manipulation software designed to be used on computers that run Windows. It supports layers, unlimited undo, special effects, and a wide variety of useful and powerful tools
It started development as an undergraduate college senior design project mentored by Microsoft, and is currently being maintained by some of the alumni that originally worked on it. Originally intended as a free replacement for the MS Paint software that comes with Windows, it has grown into a powerful yet simple tool for photo and image editing.
The programming language used to create Paint.NET is C#, with a small amount of C++ for installation and shell-integration related functionality.
64-bit mode requires a 64-bit CPU and a 64-bit edition of Windows.
Download Here : Paint.Net
# PeaZip Portable:

OS-portable archiver (Windows, Linux). Features archive volume spanning, compression, authenticated encryption. Supports 7Z, 7-Zip sfx, ARJ, BZip2, CAB, CHM, CPIO, DEB, GZip, ISO, JAR, LHA, LZH, NSIS, OOo, PAQ, PEA, QUAD, RAR, RPM, split, TAR, Z, ZIP
Download Here: PeaZip Portable
# AdiIRC
Version 1.8.9, release date: October 25, 2011
AdiIRC is an IRC (Internet Relay Chat) client with multiserver support and a customizable interface. It offers all the standard IRC features including private chats, basic Identd features, sysinfo, and Winamp support. The program stores all its settings in text files and does not require installation. Written in C# to be flexible and to implement neat features fast. Threaded multiserver support. Full DCC Send/Get support.
Download Here : AdiIRC
Related Posts: